We create genuine partnerships, share knowledge with passion, and nurture confidence so that a home transforms into your ideal property.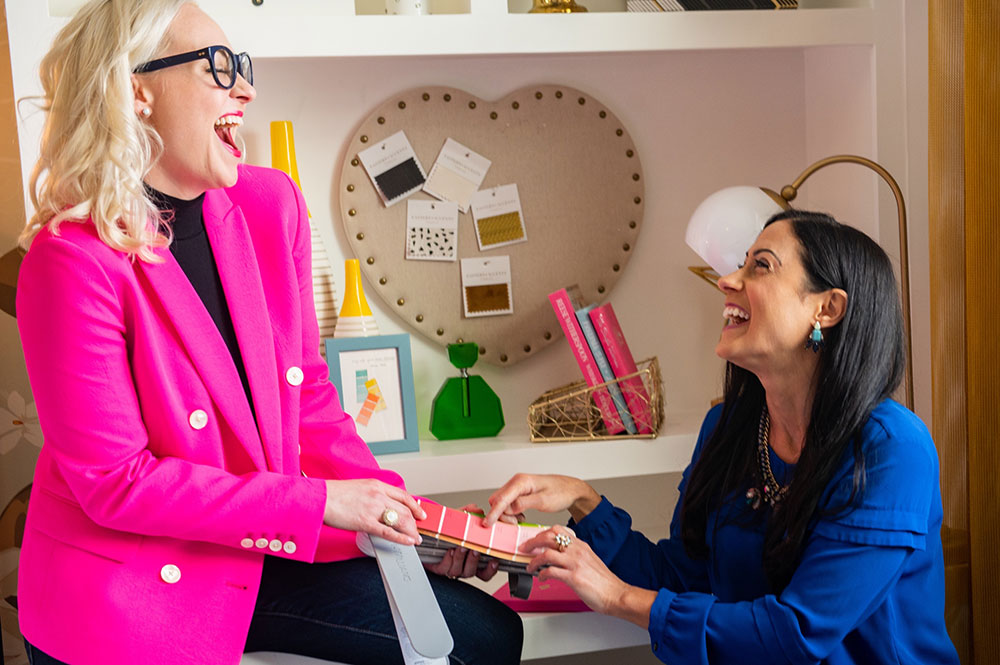 A Little About Us
We are Cristin and Taline, Raleigh Staging & Design. We met in 2019 and are blessed to wake up every day loving what we do: guiding you to success. As individuals and as a team, we expect and execute to very, very high standards. This devotion to excellence demands a service level that ensures you will not meet a pair that will work harder for you than we will. Boston, Jersey City, Los Angeles, New York City, Raleigh. We've relocated to and from these places, so the tasks, anxiety, and time management required to move are familiar. We knew the fixes that mattered the most, how to make a space look it's best in a  photo, and how to neutralize the identity. To us, these things felt innate, instinctual, and fun, believe it or not.  When the time came to move into our new spaces, we excitedly knew exactly how to transition our old house into our new home.
A home is a very personal and emotional place, symbol, and reflection. Whether home staging or design, this notion is at the forefront of our mindset. Every client will be heard, understood, comfortable, safe, and achieve their goal without a moment of judgment! And yes, it's true…we will likely become good friends and laughter is guaranteed!
Agents:
Do you want more listings?
Do you want to stand out in a sea of sameness?
Do you want fast sales with high ROI?
When you partner with Raleigh Staging & Design, we set YOUR stage with strong, unforgettable, and compelling marketing photos to represent YOUR brand.
The investment in our Home Staging Consultation and Picture Day Refinement Services will always cost less than your first drop in asking price.
Which scenario sounds better to you?
Home Dwellers:
Do you leave HomeGoods with décor you love, but no idea what to do with?
Do you longingly watch HGTV? Do you want to LOVE being in your home?
When you partner with Raleigh Staging & Design, we bring your vision to life, no matter your budget.
"Excellent Job and Very Professional! As a builder time is money and deadlines are a part of the job. Raleigh Staging and Design meet every deadline and made every selection a win-win for my Company and my clients. I highly recommend Cristin and her staff for all your new construction, remodeling, and staging needs. Lewis Builder and Realtor."
"Working with a home stager was a new experience for me, so I was a bit skeptical. My agent brought in Cristin to stage my home when I was going to list my home. Wow, was I so wrong to be skeptical! Cristin walked me through all the steps to take, all the tasks to take care of to make my house look great. I felt so comfortable and confident in her plan and hired her to do all the work my home sold within days. Highly recommended."
"Cristin is incredible! I know that when I bring her in to help my clients get their home ready for market, that my clients are being VERY well taken care of. She is professional, kind, detail-oriented, efficient, and passionate about what she does. She is the reason we are able to get TOP dollar for the homes we sell in this market. I cannot recommend Cristin enough!"
"Cristin and her team are amazing to work with. Their level of expertise, attention to detail and passion to offer my client the highest level of service is remarkable. She and her team are highly recommended."