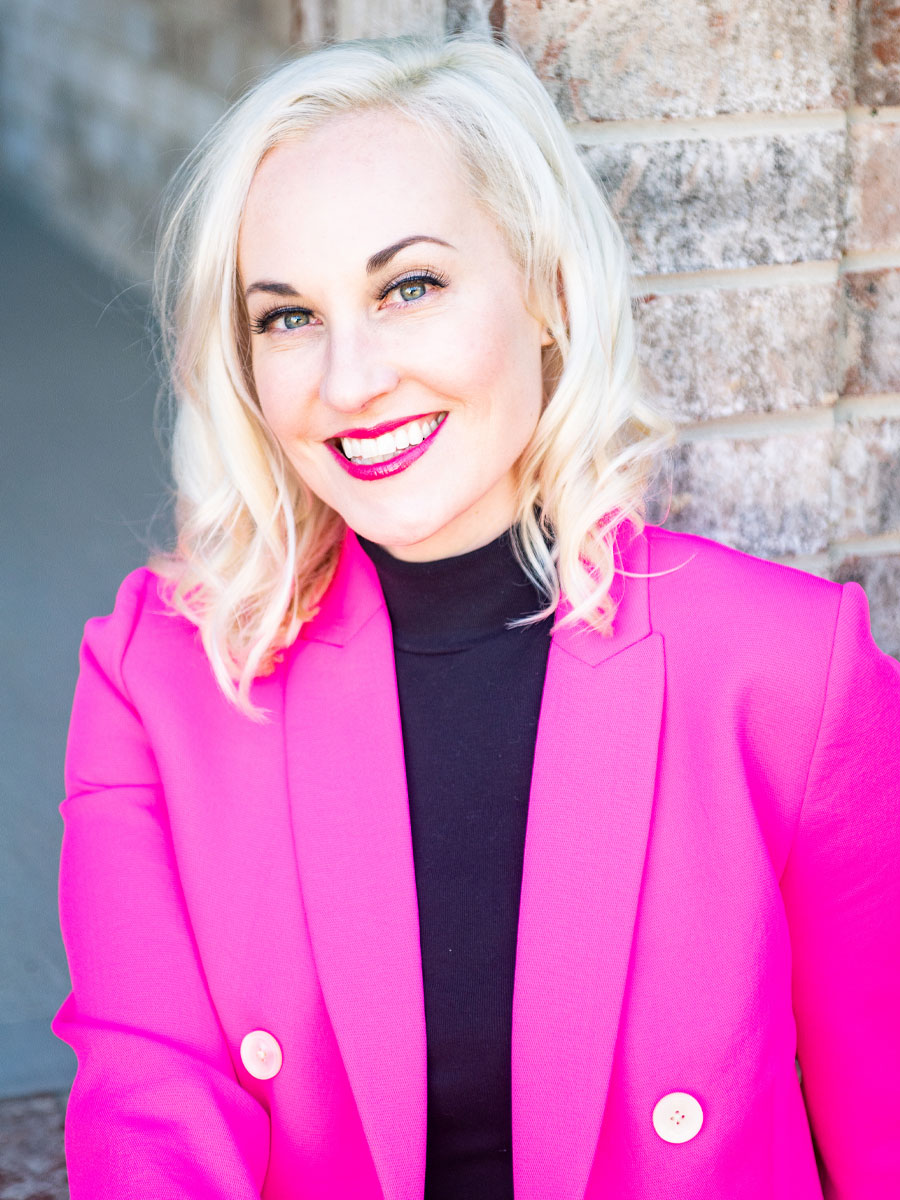 Cristin Lyons
CEO & Creative Director
Hey, you! I'm Cristin Lyons, the founder, CEO and Creative Director of Raleigh Staging & Design. The creation of Raleigh Staging & Design is a dream come true and I thank God every day that I am so lucky to have finally found my calling. It took what feels like a circular route to find my destiny, and it all happened for a reason.
I grew up in the New Jersey/New York region of the country. My exposure to home décor and home design started as soon as my eyes opened. As the eldest of four kids (Irish family), and the daughter of a trained interior designer, I was not only a diaper-changing big sister, but the sidekick to Mom as she shopped paint, wallpaper, drapery and furniture…all.the.time. And I loved it. LOVED it. Along with ballet, paper dolls and Barbie.
Now, it goes without saying we all have our own hardships growing up. Picking out a few from my personal boatload, I would say crippling shyness and fear of being judged were paramount. I tried as hard as I could to be invisible, avoid social anything, and be the outcast I was socially assigned to be. When not fulfilling my invisibility, I would tear pages out of Vogue and Cosmopolitan that made me feel excited: fashion editorials, apparel and accessory must-haves, color combinations that seemed so wrong yet so right. That "feeling" of "this makes my gut feel at peace" is one of the most important tools I learned as a child and have relied on every single day.
My proximity to NYC allowed me the exposure to so much, the good and the bad. Truth: a certain degree of toughness and a walking pace that teeters on a light jog never leave you. I proudly graduated from the Fashion Institute of Technology (FIT). As a type A, overachieving and disciplined human, I had an illustrious and very successful career in the fashion industry for over a dozen years. Roles in corporate product development, merchandising, licensing, and technical design all fell in line with the career, paychecks, retirement plan I was "supposed" to have. And I was very, very miserable.
Mom decided to retire in Wake Forest in 2017 and I jumped on the chance to follow her south and start my new chapter. I'd slow down, create a simpler life, be happier. I arrived and fell in love with North Carolina. The kind humans, the beautiful cotton candy sunrises and sunsets, friendships I will have for the rest of my life. I'd found my happy place on the map but found myself back in a soul crushing corporate position.
Ok, I know this can 100% sound like an "oh puh-leaze, this is BS" moment as a reader, but it's the truth. Just as the fairytales go, out of nowhere one day, I read about this career as a home stager. I lost my damn mind. There is SERIOUSLY a CAREER I could get PAID for while my SOUL is SMILING?! Get out of my way, it's ON!
I dedicated every spare moment I had to learning all I could about home staging. Graduated from multiple courses, created a business, built my own website, tried to learn SEO, created a Facebook account (this was one of the hardest things to do for me, I never had FB and barely Grammed in my personal life). And then I realized something that truly changed me and allowed for a rebirth: if I were going to make my business work, I would have to be SEEN. I would have to be visible. I would have to talk to all the people. I could be judged. I was ready for it all, my business-baby would thrive, and I would, too.
I took this as a chance to reinvent myself! I could BE the ME I was with close friends and family. I knew I was not quiet, subdued, uninspired. I am excited, bubbly, passionate…and maybe even a little funny!
Raleigh Staging & Design has changed my life in every way I can think of. I have met some of the most beautiful souls in North Carolina. I helped shift your uneasiness to confidence in our staging consultation, we jumped up and down together when your house sold that first open house weekend, saw the sheer delight in your smile when you learned the fun fact that HGTV shows create those perfect homes with décor and furniture from the same retailers I will shop for you (I know firsthand, I work behind the scenes on one of those HGTV shows!). Home staging, interior decorating and design are my heart and soul, and it would be my pleasure to share my God given gifts with you.
VALUES
My favorite room in the house is my bedroom, specifically my bed. This is mostly because of my pillow addiction (#sendhelp). I love mixing the textures and colors, reinventing the focal point of my room, and changing the feel of the space with just some simple changes. I am a dog mom to the one and only Patrick (aka #MascotPatrick), a West Highland Terrier. My beloved Grammy had a Westie when I was growing up (her Westie's name was Muffin; she drank whiskey & ate filet mignon) and I always told myself I would add a Westie to my family as soon as I could in memory of Grammy. My dream is to travel to Ireland for weeks to explore my family's cultural history, track down family members and try to color match as many shades of green as I possibly can. I love fabrics, textures, colors. Sequins, glitter, sweatpants. Sisters, wine, and dear friends. Hockey, ballet, and Seinfeld.
Integrity, trust, honesty, judgement-free, safe, relatable are words I want every client to feel about Cristin Lyons and Raleigh Staging & Design.
Taline Wilcoxen
Co-Creative Director
Pleasure to meet you! I'm Taline Wilcoxen, Co-Creative Director at Raleigh Staging and Design. In 2018, after my son became a teen, (still can't believe it!) I found myself with more time on my hands, and decided to finally turn my hobby in interior design into the career I love.
After several courses, I earned my certification in home staging, and interior decorating and redesign. I learned anything I could about the industry, and it's truly become my passion and gift.
Before gaining my accreditation, I devoured design magazines and catalogs, frequented stores to study design displays, and made over family and friends' spaces for fun.
Growing up on a Greek Island, my eye for design grew as child, as I watched my mom entertain my dad's clients. I absolutely loved helping her get ready by choosing outfits and coordinating jewelry. I was in awe of her fancy table scapes, and beautifully arranged platters of food. My mom also sewed outfits for my dolls and I, and I'd excitedly play with all of the fabrics. As I shy kid, dance, singing, and piano lessons allowed me to expose my creative self. At 13, my family moved to Los Angeles, then I made my way to Boston and currently Chapel Hill.
I formerly studied psychology and social work, and earned my masters degree. My roles as a therapist and teacher have helped build the client centered approach I use. They have created my skillset, including my ability to listen to your needs, empathize, and efficiently coordinate and manage projects. I was always meant to help others!
I know how overwhelming selling a home & moving is, and I am here to guide you through that process, while empowering you, respecting your budget, and lifestyle. My goal is to build a partnership of confidence and trust, with no judgement, no matter your circumstances.
In my down time, you'll find me in my favorite room, my kitchen, cooking up a storm which is greatly therapeutic for me…and as always, my 2 labs eagerly waiting for me to drop some tasty morsels! I love gathering my friends together, and feeding them delicious meals…it fills my soul, and they call me the "hostess with the mostess "
Terms and Conditions
Privacy
We respect and are committed to protecting your privacy. We may collect your personally identifiable information when you visit our site. We automatically receive and record information on our server logs from your browser including your IP address, cookie information, and the page(s) you visited. We will not sell your personally identifiable information to anyone.
Security
Your payment and personal information is protected byTransport Layer Security (TLS), the industry standard for secure commerce transactions. Your personal information, including credit card number, is encrypted so that it cannot be read when it is sent over the Internet.
Shipping/Delivery
Options for delivery are offered when the selections are made. Deliveries are made by merchant's delivery employees and methods. We use maps to estimate the arrival time of your order. We regret delays due to unexpected traffic or weather, as well as societal and economic delays, and we defer to the merchants to make changes to routes as necessary with regard to their safety.
Refund Policy
We do not offer refunds for service fees, and will assist with any product returns/replacements, as per merchants' return policies. We hope you enjoy the selections you have chosen for your space, and our contact information is provided for your feedback.