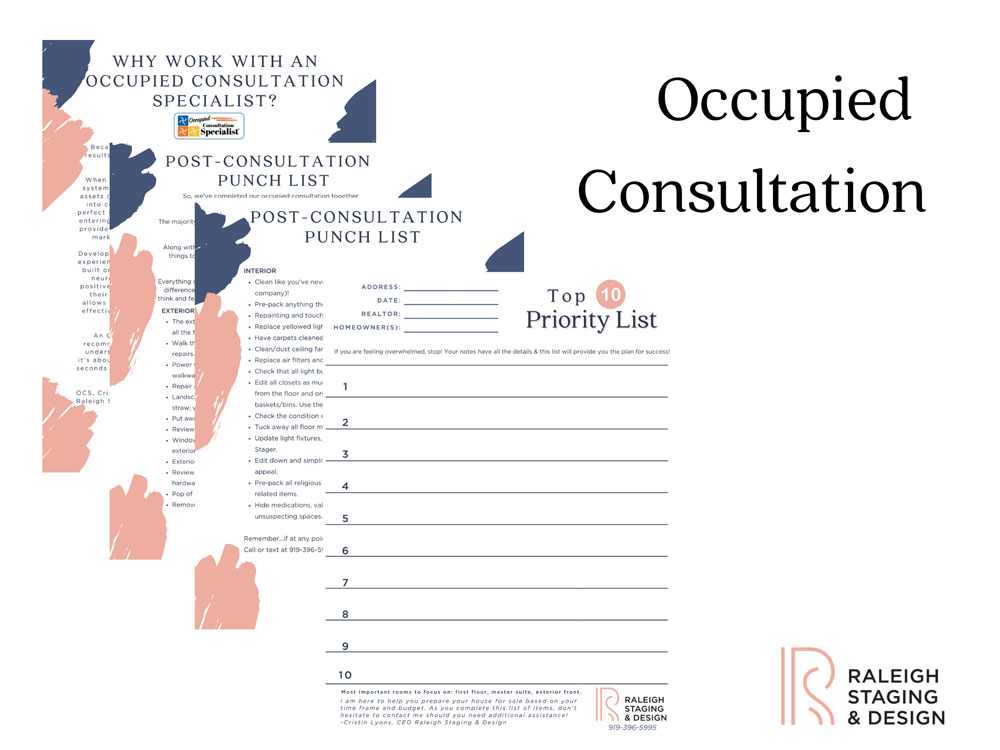 If a client proceeds with just one service, this is it!
We evaluate the exterior and interior of the property with the eyes of a home buyer and photographer.
"Perfect world" advice is provided, as well as alternative solutions in effort to meet the client's timeline and budget.
Space editing, furniture layout, artwork placement, and paint color selections are recommended.
By the end of our consultation, a customized comprehensive action plan is established to maximize the home's equity and marketing strength.
Key supporting documents, including the Top 10 List, are shared.
(service is up to 2 hours)