Your budget, time, and success are always the priority. Raleigh Staging & Design will be sure to always meet you where you are and find a solution to any challenge, small or large.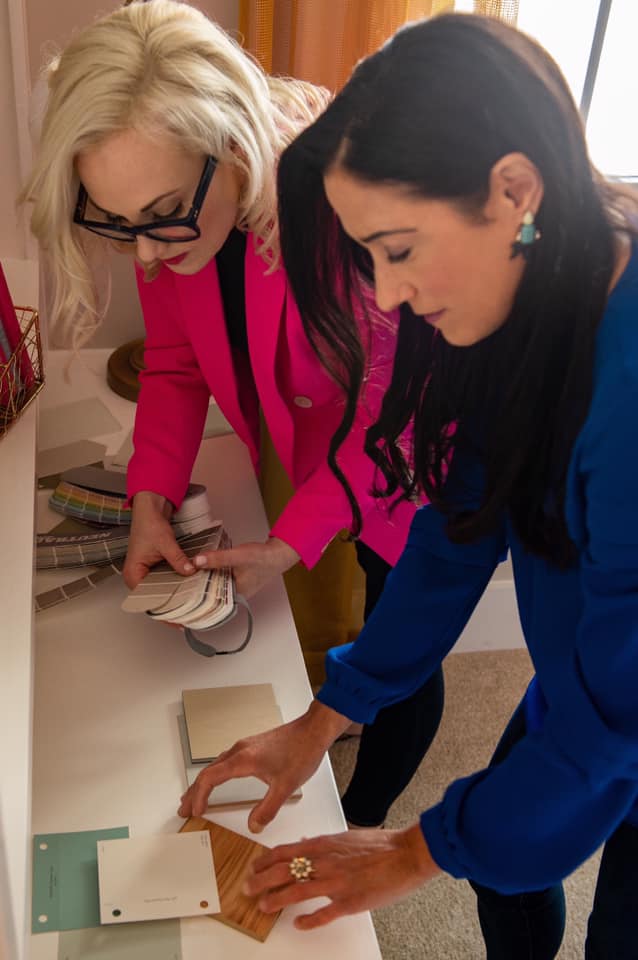 Services
Occupied Consultations
Exterior & Interior Tour
During this up to 2-hour consultation, we will tour the exterior and interior of the home. I will provide you with my professional suggestions as to methods and opportunities to make each space look phenomenal for those MLS photos! The suggestions provided will always be supported with professional reasoning to help us all stay on the same page. We will even start to style and begin some light staging during our time together. At the end of our tour, we will review the notes you've taken and together create the Top 10 List of items to be completed to ensure your home photographs and shows as strong as possible!
Material Recommendations
Should any area of your home need some more in-depth refreshing, I will provide specific paint colors, carpet qualities, drapery, lighting, cleaning tips and much more to provide a truly comprehensive consultation. All provided recommendations will be prioritized on your Top 10 List based on your budget and timing.
Action Plan
Now you have your Top 10 List in hand, you will have an action plan for how to prepare your home to be photographer and showing ready!
It is a fact the majority of home buyers search online before they even contact an agent, let alone decide to visit the home. Captivating, enticing and marketable photographs of your home are the #1 priority when appealing to the home buyer. Raleigh Staging & Design is your guide to grabbing those eyes and bringing them to your home!
Services
After The Consultation
Occupied Staging
Once you've completed your Top 10 List, all edits, pre-packing, painting, cleaning and suggested tips have been completed, Raleigh Staging & Design will return to your home to complete an Occupied Staging to style and stage your home with your existing furniture and decor. If any additional items are necessary, such as linens, decorative pillows, small decorative elements, etc. we can also provide this sourcing service!
Picture Day Prep
The photographer is arriving tomorrow morning, you think you've covered your Top 10 List, but want a little reassurance? You got it! We offer a service called Picture Day Prep. We will walk through your home to review the interior and exterior, add those important final touches and make sure your home is 100% ready for its Picture Day! If you prefer we are present during the pictures, that is another service we can offer.
Nestle In
You've successfully sold your house and are beginning your next chapter in your new home! But you're asking yourself, 'what colors should I paint these rooms' or 'where do I put the couch'?
Raleigh Staging & Design doesn't just help home sellers, we also help home dwellers! Call on us for a color and Nestle In Consultation. We will make your new space feel like home.
Services
Organization Assistance
Exterior & Interior Tour
Raleigh Staging & Design loves to simplify and organize! Whether you need help eliminating the clutter in your home before the packing begins, an impartial third party to help you let go of that bicycle with one wheel, or simply need structure added to your pantry and closets in your current home – our Organization Assistance is what you need. Items are allocated, stored and labeled as necessary, bulk pick up or donation options are reviewed and simple tricks are shared to help you stay organized!